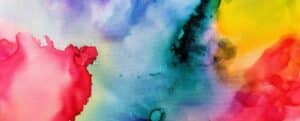 J. Benjamin Quinton
Freelance Art & Photography Instructor
J. Benjamin Quinton is a Freelance Art & Photography Instructor located in Kansas. An adventurer at heart, Quinton creates art while traveling the world. He aspires to film his first ever nature and travel documentary inspired by his idol, David Attenborough.
Freelance Art & Photography Instructor
J. Benjamin Quinton is a Freelance Art & Photography Instructor and Art Teacher who offers lessons in Kansas.  Starting with the basics, Quinton's courses focus on basic art and design concepts.  In his introductory art class, Quinton teaches the elements of art in a fun and interesting way.  Taking his students outdoors for an immersive experience, the Art Teacher uses nature as a classroom.  In his approach to introducing basic art and design concepts in photography, Quinton looks to nature as a resource abundant with learning material.  In each nature photograph he takes, he incorporates the primary principles of art.  By teaching his art classes outdoors, Benjamin is able to introduce aspiring creatives to core concepts in a grounding and natural way.  
J. Benjamin Quinton is an avid world traveler who documents his travels with his nature photography. A lifelong fan of documentarian Sir David Attenborough, Quinton dreams of creating a full-length documentary. Starting with what he knows, the Photographer is currently working on developing a photo series that tells a story in documentary style. Combining photos and videos, Quinton hopes to create an immersive experience that replicates his own unique Point of View in his world travel adventures. The working title for the upcoming photo series by J. Benjamin Quinton, Art Teacher and Photographer, is the Nature of World Travel.